The perfect floral gift for traveling! We will carefully arrange a fresh cut flower bouquet (stems vary by season and availability) into one of our exclusive signature bags. The bags feature a container of water, which can not just make it "self-standing", but also keep it nourished for approximately 24 hours.
All prices in USD ($)

Due to a significant increase in pricing from growers during this holiday, our pricing is adjusted to partially account for this.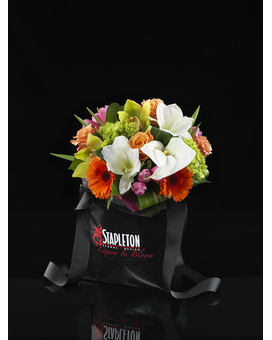 Seasonal Variation - $55.00